ASUS ROG Ally Tipped to Launch in India Soon; Launch Date Leaked With Price and Features
Prepend to the content
Highlights
The ASUS ROG Ally showcases a 7-inch IPS display with a full HD resolution
With dedicated gaming buttons on both sides of the screen, the ROG Ally provides easy and quick access
Equipped with an AMD Z1 (or Z1 Extreme) processor, the ROG Ally delivers high-performance gaming
ASUS, the Taiwanese tech giant, has recently unveiled its PC gaming handheld, the ASUS ROG Ally, in several markets. Now, the company is preparing to introduce its competitor to the Steam Deck in India. Excitingly, an online listing by popular gaming console and accessories e-tailer MX2 Games has revealed crucial details about the upcoming device, including its India launch date, price, and other features. Let's take a closer look at the leaked information and what it implies for ASUS's entry into the Indian gaming market.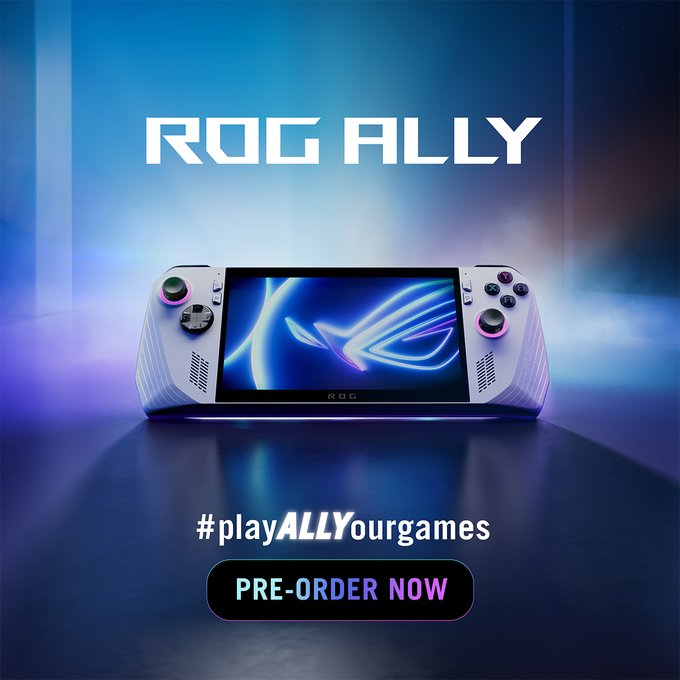 ASUS ROG Ally Expected India Launch and Price
ASUS is anticipated to launch the highly awaited ASUS ROG Ally in India in the near future. The recent listing suggests that the PC gaming handheld will be officially unveiled in the country on June 13th. However, it is important to note that we should await the official announcement from the company regarding the exact India launch date of the ASUS ROG Ally. Stay tuned for further updates on this exciting gaming device.
The listing states that the ROG Ally is offered in two variants. The first variant is equipped with an AMD Z1 processor and is priced at Rs 71,999. The second variant, known as the ROG Ally Z1 Extreme, features an upgraded AMD Z1 Extreme processor and is priced at Rs 79,999.
When it comes to handheld performance, this thing packs a punch!

Check out the @ASUS_ROG Ally, now available for pre-order: https://t.co/yqeq0uOI3G pic.twitter.com/sVJGiIk2HU

— Xbox (@Xbox) May 11, 2023
In terms of pricing, the ASUS ROG Ally Z1 was introduced with a price tag of $599, which is approximately Rs 49,200. On the other hand, the higher-end variant, the Z1 Extreme, was launched at $699, equivalent to approximately Rs 57,400. When comparing these worldwide prices to the expected launch price in India, it appears that customers in India will have to pay a premium for the device.
ASUS ROG Ally Specifications
The ASUS ROG Ally features a 7-inch IPS display with a 16:9 aspect ratio, providing a full HD resolution of 1920×1080 pixels. The display offers a refresh rate of 120Hz, ensuring smooth visuals during gameplay. With a peak brightness of 500 nits, the screen delivers vibrant and bright images. On either side of the screen, there are dedicated buttons for controlling the gaming device, providing convenient access to essential functions while gaming.
The post ASUS ROG Ally Tipped to Launch in India Soon; Launch Date Leaked With Price and Features appeared first on Pricebaba.com Daily.